Mandala
This glass mandala was created to represent the relationship of Steve and Julie. Each shape and texture has specific symbolism to their life together. For example, there is a cross weaving in and out of the design representing their spirituality and the numbers of circles are significant to the important people in their lives.
Mandala (detail)
The glass ties into the steel, which ties into the wood to make the glass sit away from the wood and float two inches off of the wall. Even though it is very large, this sculpture has a very light and airy feel.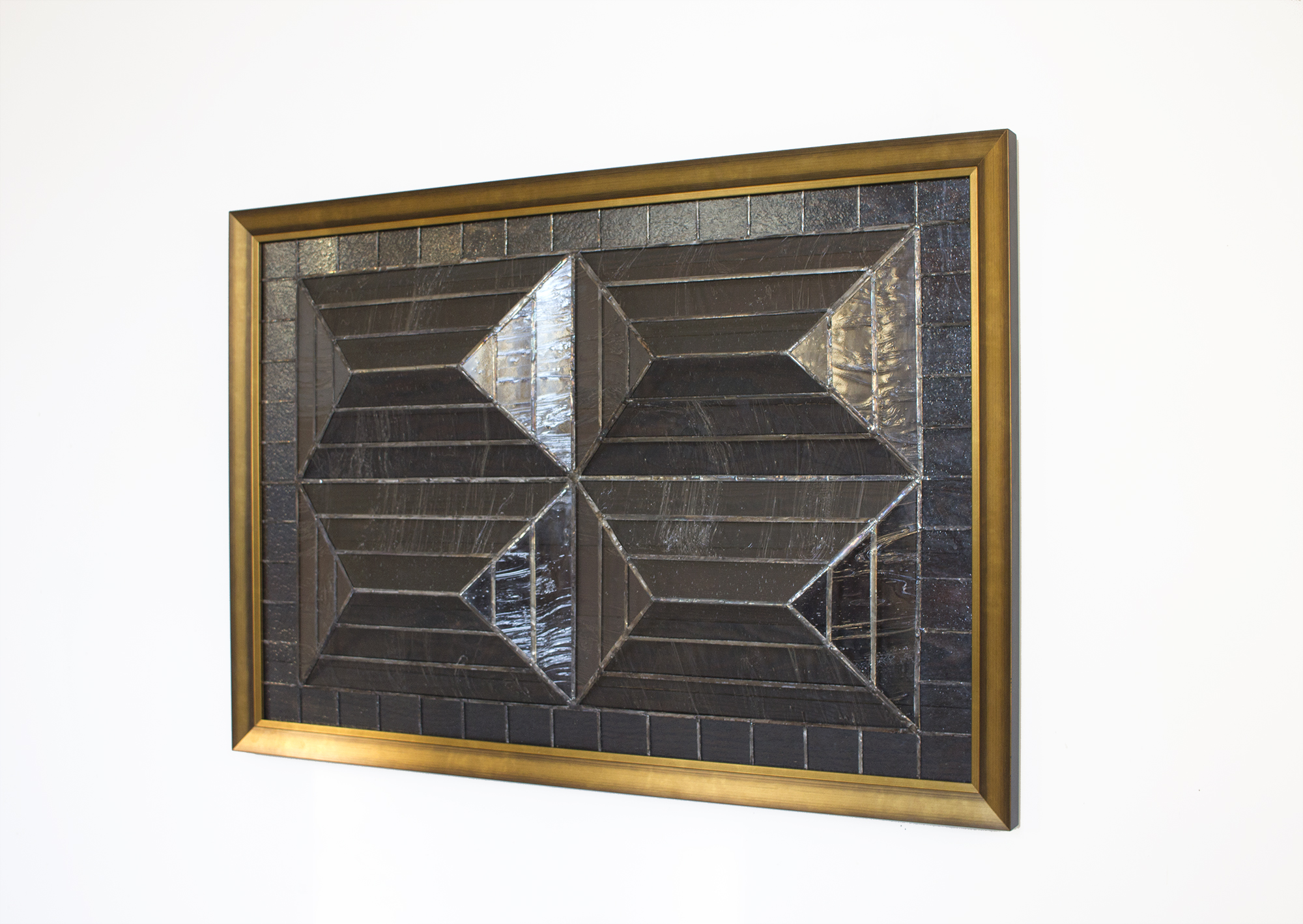 Fifty Years
This sculpture is a window into the life that Kathy and Wayne have built together over fifty years of marriage. The four quadrants represent their daughters. Each quadrant is a pyramid made up of twelve pieces of glass that portray their twelve grand children.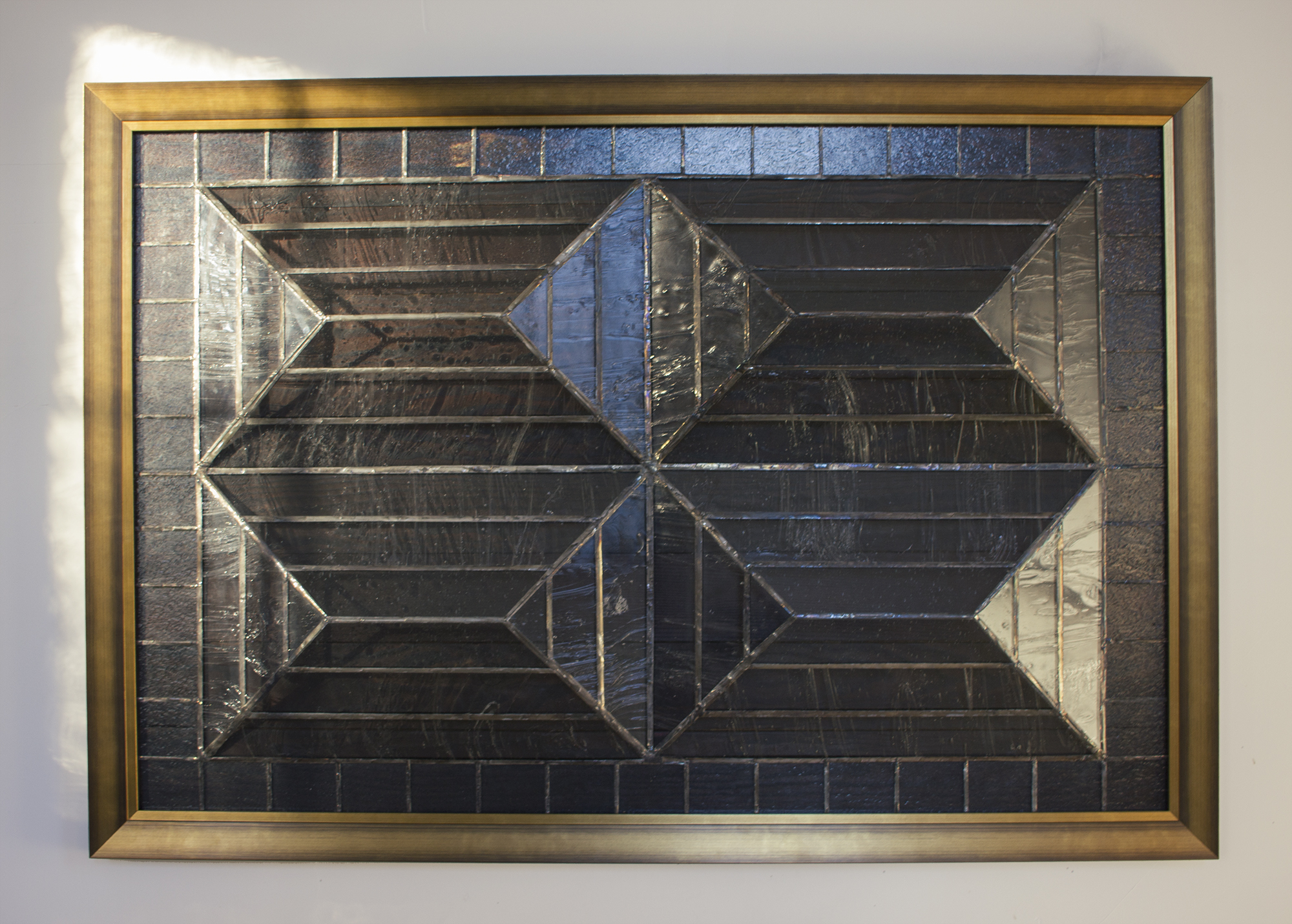 Fifty Years
The glass is sitting on rough pine wood gathered from Vermont and represent growth and longevity. The glass and wood is bordered by a gold frame because gold is the material that marks the fiftieth anniversary.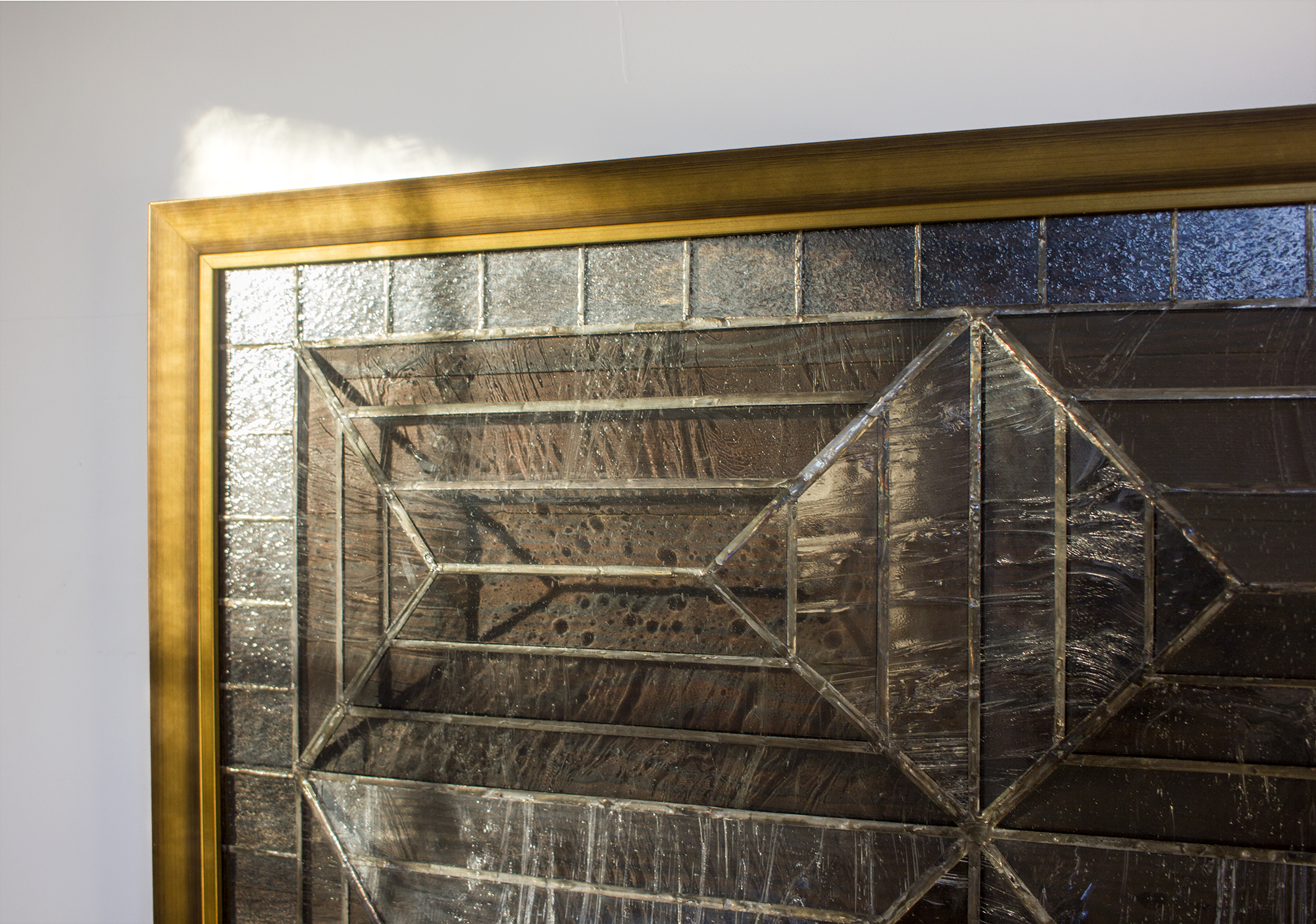 Fifty Years
There are three different types of glass that reflect the different locations of their lives. The glass that makes up the pyramids mimic ice and snow, portraying Vermont and New Hampshire, places of great memories. The fifty pieces of smaller glass represent the waves and water of Long Island Sound, where they grew and raised your family.